This article originally appeared on MyCustomer.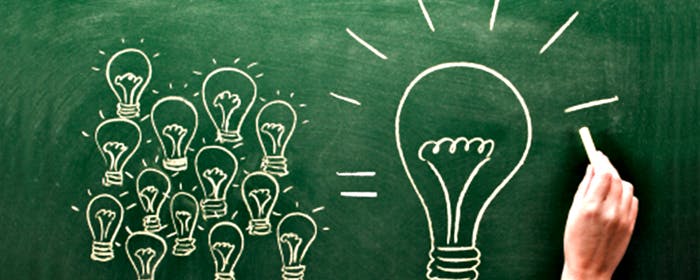 Contrary to what most retailers think, innovation isn't big or clever – small and simple iterations are the way to go about introducing new technology and more connected customer experiences.
Take click-and-collect as an example. The ability to order online and pick up in store has been around for a while now – according to Deloitte, 95% of people shopping online said they would use click-and-collect for at least some of their purchases, and research by Barclaycard shows that it accounts for more than half of all online purchases for major retailers such as Argos and John Lewis.
Understandably, customers' early (and growing) appetite for click-and-collect meant that retailers were keen to get on board with it – however, relatively few of them do it well. This is because of the lingering perception that doing it properly would involve major cost and changes to infrastructure and operations – the result is a half-hearted, bolt-on, process-bound service, often paper-based, which is either tucked away at the back of the store or attached to the customer help desk or kiosk, with underinformed staff who are not equipped to handle it. Indeed, Deloitte acknowledges that a lot of retailers introduce click-and-collect as 'a reflex reaction to the launch of a service by a direct competitor' rather than as part of their omnichannel strategy.
The real innovation comes in recognising click-and-collect as a true omnichannel enabler which has measurable value to customers and retailers alike – according to research by business SMS experts Esendex each failed home delivery costs the retailer £151 on average.
How to make click and collect the start of your innovation journey
Don't:
hide click and collect away in a corner of the store or attach it to the customer service desk – it makes customers and the service itself feel undervalued
make staff and customers jump through hoops to get their goods – demanding completion of paperwork for a digital purchase is frustrating for both sides of the transaction
make the customer wait while you process, find, then hand them the item that they've already ordered and paid for. They chose click and collect because it's supposed to be convenient!
Do:
free your data - use cross-department information to connect touchscreens, smartphones and wearables to engage customers and staff in one seamless, speedy process
give staff the right devices so that they can access to the information they need to deal with customers' questions, provide product knowledge and even upsell/cross-sell. Put the process in the hands of the people who pick and pack for customers every day and help them to provide an excellent service
make intelligent use of data to link to previous purchases and wishlists for a truly VIP experience
approach click and collect with an open mind – transcend the transactional by building in innovative touches such as identifying the customer while they're parking their car and having their item ready as soon as they enter the store
Attention to detail can sometimes mean more than a grand gesture – taking small steps to free up system-bound processes so that customers come away feeling impressed, engaged and loyal paves the way to future innovation. It's possible to develop a seamless click-and-collect service using phones, tablets and wearables from scratch in a matter of weeks, test it out, learn and improve without major investment or disruption to business as usual. Delivering on the small things makes a big difference to customers, staff and the business as a whole.