WhatsApp for business – making it work for you and your customers
With over 100 billion messages sent every day by more than 2 billion users worldwide, WhatsApp is a clear winner when it comes to chat apps.
Retailers know that they can increase sales, engagement and loyalty by making a true connection with their customers, and RetailOS makes it easy to take advantage of this reach and popularity with WhatsApp for Business - take a look at our video:
 Our tech experts have put together a practical, action-based guide to getting the best from WhatsApp for Business as part of our solution, helping you to communicate with your customers in a personal, efficient and ultimately more profitable way. It all depends on having top-quality message templates – a high template rating influences your overall phone number rating which needs to stay in the all-important 'green' zone, or you risk having numbers blocked or your message limits reduced:
Audience
Make sure you put the work in to understand your target audience - analyse your:
- customer demographics
- preferences
- behaviour
so that you can tailor your templates to fit their profile and create more relevant and personalised content.
Tone is important - templates are pre-defined messages which should sound conversational and friendly. Use language that aligns with your brand voice and encourages a personal connection.
Personalise where possible - you can use the templates' dynamic variables to add personal touches such as the customer's name or purchase history. This helps them to feel like you're paying them individual attention, and enhances engagement.
Provide value-added content - offer exclusive promotions, discounts and special offers through your templates to incentivise customers to visit your store or make a purchase. Ensure that the content is valuable and relevant to their interests - for example, an advance glimpse of the latest line in a fashion brand that they've bought before.
Be mindful of messaging frequency and avoid sending customers too many messages a day. Be thoughtful about what you're sending them - make sure messages are information-based, relevant and optimised for content and length.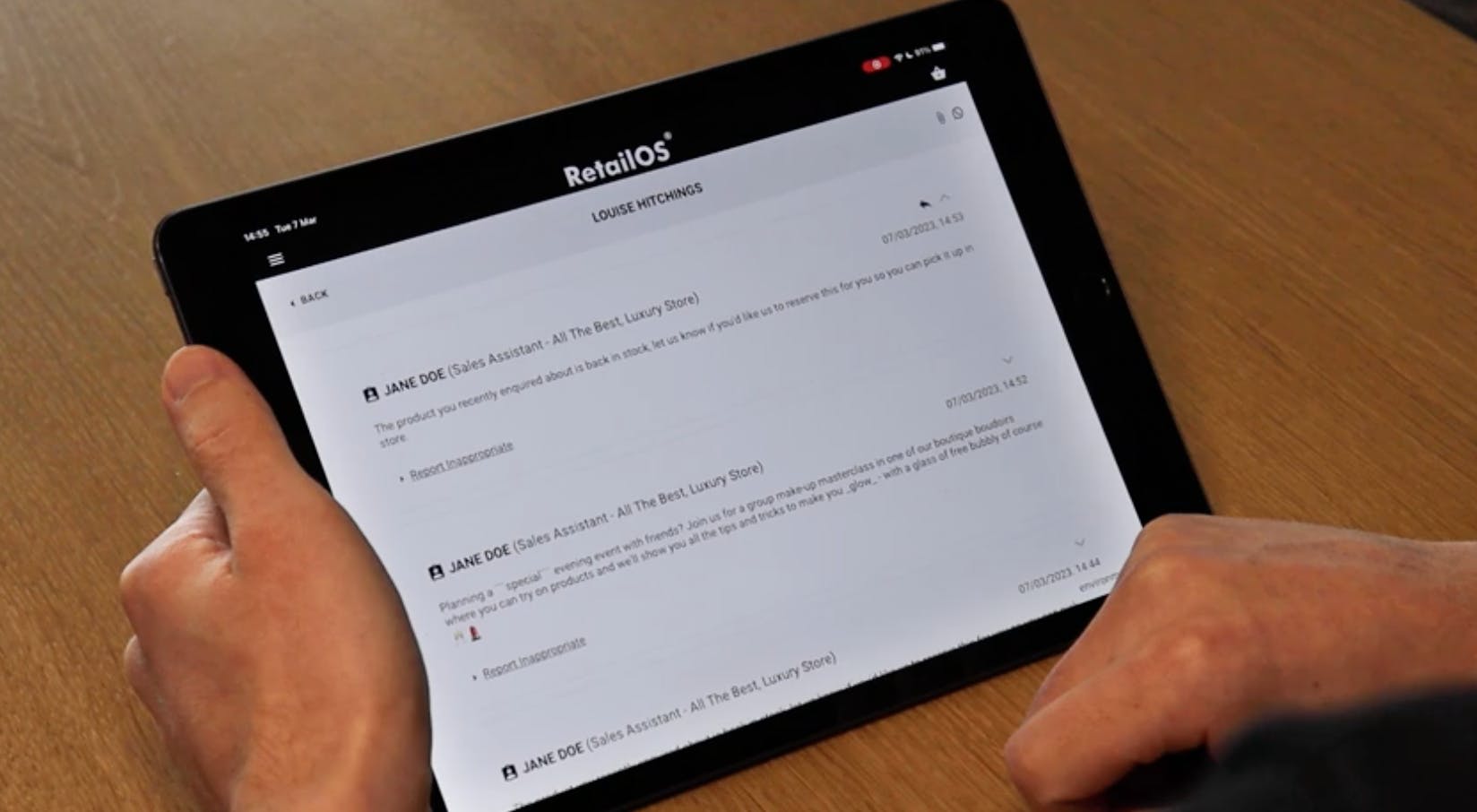 Setup and maintenance
It is absolutely vital to only send messages to users who have opted in to receiving WhatsApp messages from your business and to be compliant with regulations. Familiarise yourself with WhatsApp Business API guidelines and adhere to local data protection and privacy laws.
Make sure your templated messages follow the WhatsApp Business Policy and Commerce Policy.
Be concise and clear - WhatsApp messages have character limits, so make sure your templates are succinct and convey your message clearly. Use bullet points or numbered lists to break down information and make it easy to read quickly.
Include strong CTAs - clearly state what you want customers to do, such as visiting the store, making a purchase or signing up for a loyalty program. Use persuasive language and create a sense of urgency to encourage immediate action.
Be consistent - ensure that your templates align with your overall branding and messaging. This helps you to establish a recognisable identity and build trust with customers.
Provide customer support - include options for them to ask questions or seek assistance within your templates. Build a positive customer experience by responding to enquiries quickly and offering to help.
Continuous improvement
Creating and maintaining high-quality WhatsApp for Business templates requires a commitment to ongoing evaluation and refinement. Regularly review and update your templates to adapt to changing customer needs and preferences.
Test and optimise - it's important to continuously monitor the performance of your templates and experiment with different variations to identify what works best. Take the time to analyse metrics including open, click-through and conversion rates to refine and improve your templates.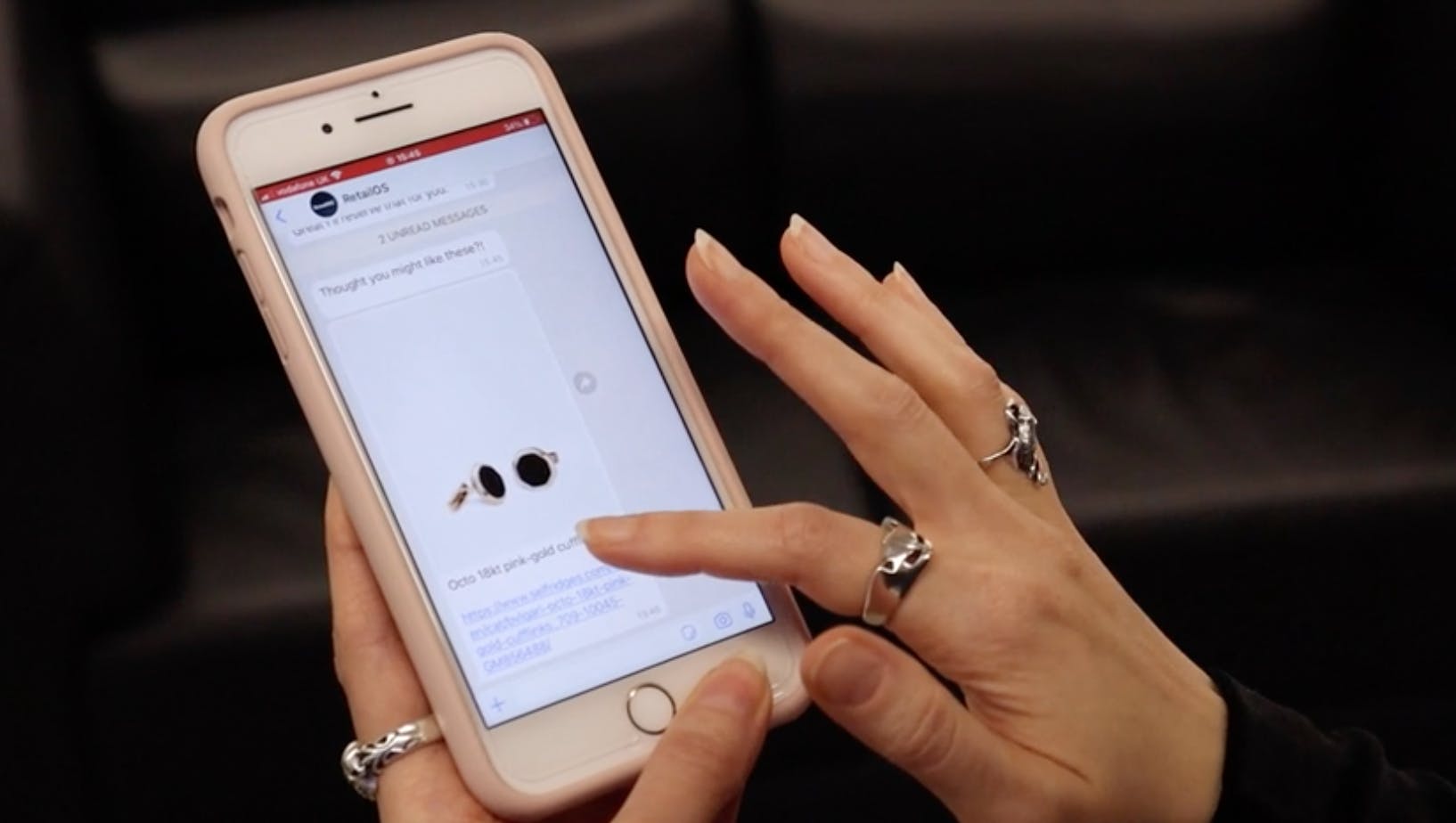 Reaping the rewards from RetailOS' integration
These guidelines will ensure that you make the most of WhatsApp for Business, but it's important to highlight the additional benefits offered specifically by RetailOS' integration, which make implementation and maintenance much easier:
Only pre-approved message templates are pulled into RetailOS, so you can rest assured that the templates available for your store associates to use have been checked for quality purposes and follow WhatsApp guidelines.
All users who communicate with a customer via WhatsApp will have visibility over their colleagues' messages in a single thread, avoiding potential 'spamming' of duplicate messages and creating consistency when responding to a customer as a business.
RetailOS tracks and indicates to users when the customer service window is open or closed so that they know when they can chat freely with the customer, to avoid unnecessary use of message templates.
Because RetailOS is directly integrated with the WhatsApp for Business Cloud API, there are no dependencies or additional costs from external providers, and we can leverage full WhatsApp feature support.
With a widely-reported 40%+ conversion rate (around 12x that of email and SMS), retailers would be missing an opportunity if they choose not to set up messaging via WhatsApp for Business - and our steps to adoption show just how straightforward it is as part of RetailOS.
Contact us or request a demo to find out more about elevating your customer communications as part of RetailOS