We've partnered with Frasers Group to deliver in-store and remote services to its leading luxury brand Flannels
They said:
'In modern retail we need to move fast to deliver what the business needs both from an in-store and remote perspective and our partnership with Red Ant enables that'
A luxury retail solution for elite experiences
Luxury retail consultants use our award-winning clienteling tools to guarantee VIP treatment and deliver a dedicated one-to-one service to their most valuable clients.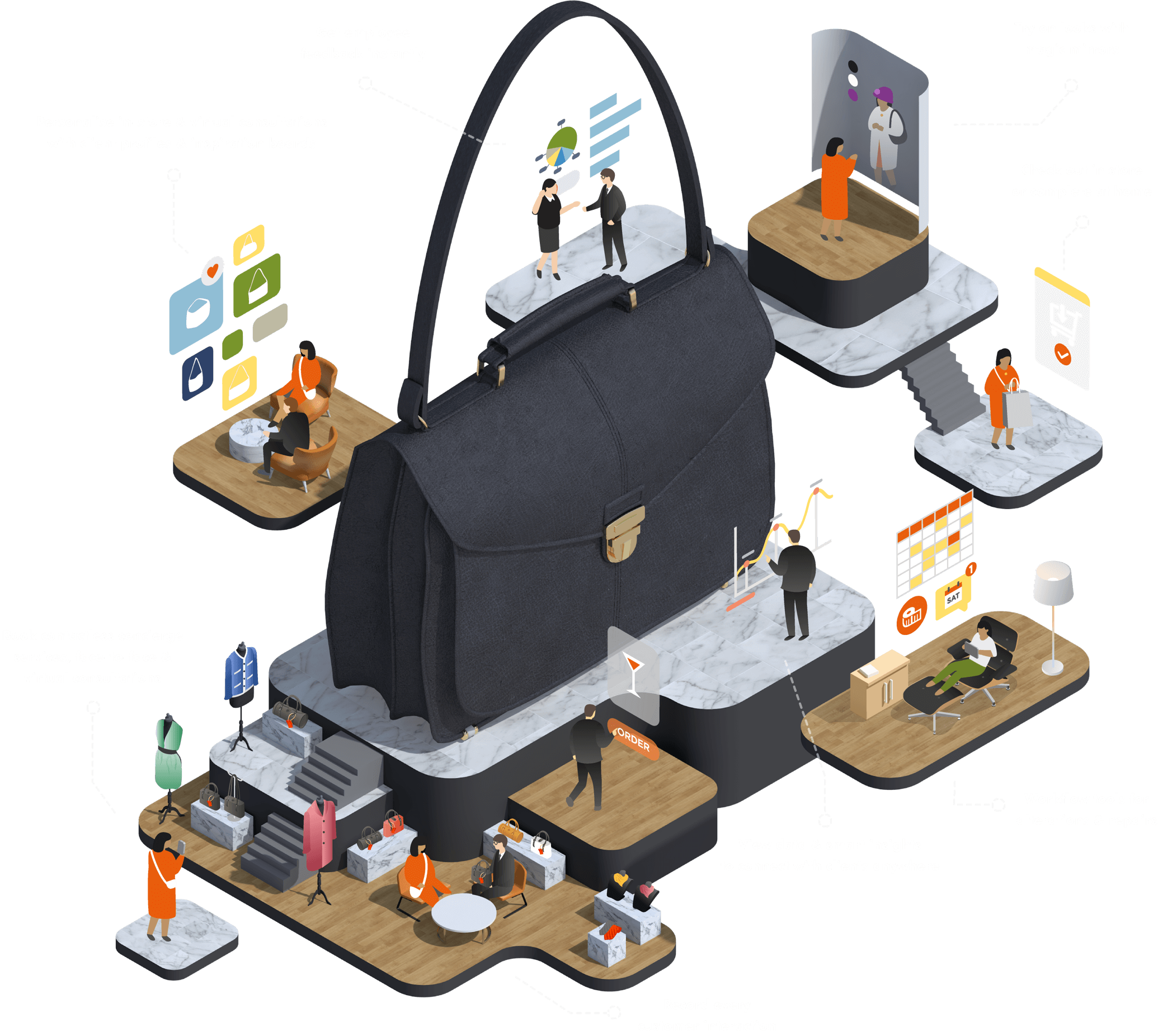 Your clients expect a luxury concierge service that money can't buy
Luxury shoppers are looking for exclusive, high-quality products and experiences they can enjoy with confidence that you're taking care of every step. You need to be ready to meet their highest expectations by giving them access to individually curated experiences hand-delivered personally to them, from pre-arranged appointments to contactless concierge services.
A signature blend of retail technology and one-to-one consultation
Your clients trust you to provide them with unrivalled, first-class service which has their wellbeing at its heart. Because you have the inside track on every interaction, from purchases they've made to items they hope to invest in, you're able to deliver exclusive insight and a completely personalised experience, whether by pre-arranged appointment or delivered to their home.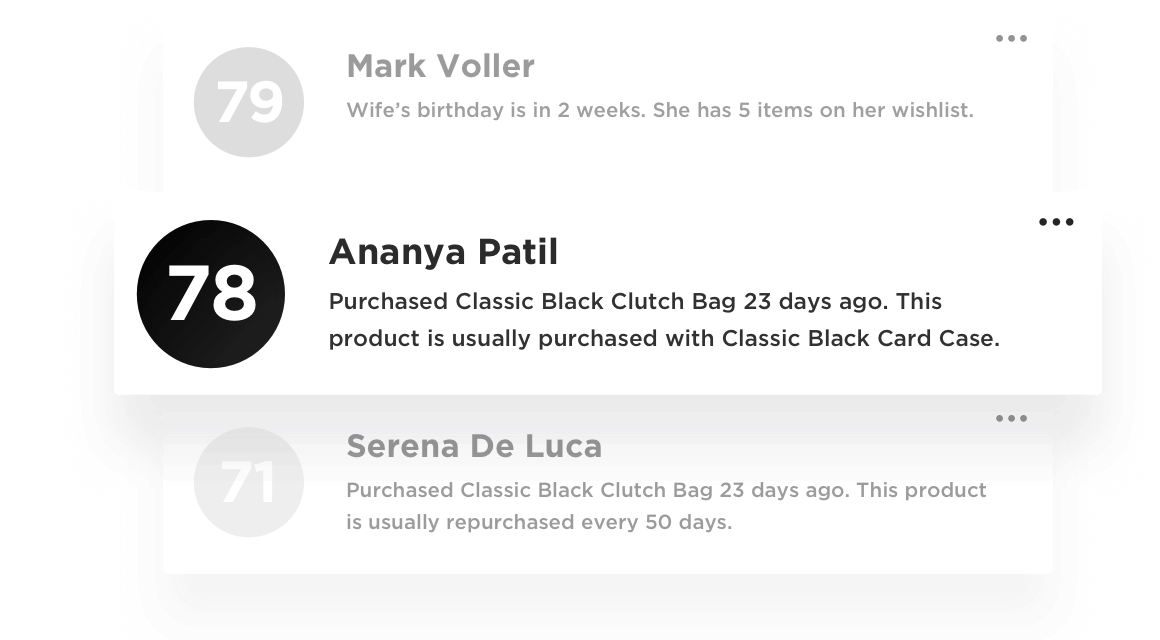 With Red Ant's clienteling app, curating your relationships is effortless – your attention to detail is second to none thanks to your comprehensive client book which covers every aspect of their lifestyle, including preferences, history, aspirations and communications – right down to their preferred level of contact and how they would like to be looked after. What's more, every interaction is recorded against the client's profile – each consultation, conversation and recommendation, along with their inspirations, likes and dislikes.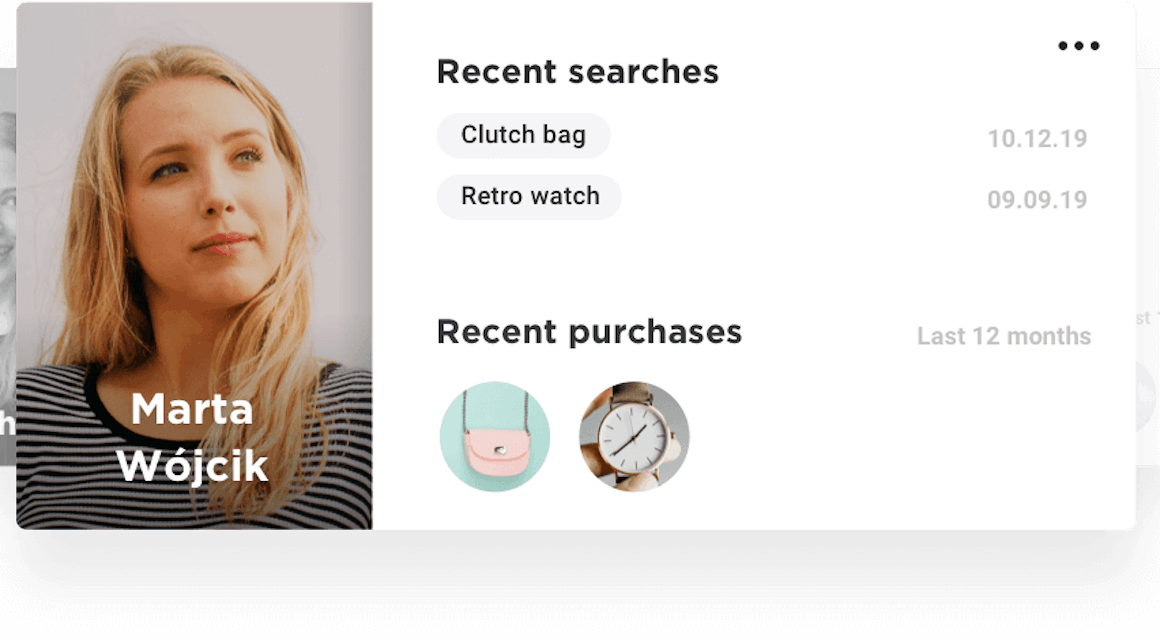 Whether they take advantage of pre-arranged appointments or contactless concierge services, your clients will be immersed in an experience created exclusively for them and built around their own personal requirements. And it doesn't end there – the ability to take the essence of the experience with them and make the decision to purchase at a later date using remote payment ensures that you're always in a position to secure the sale.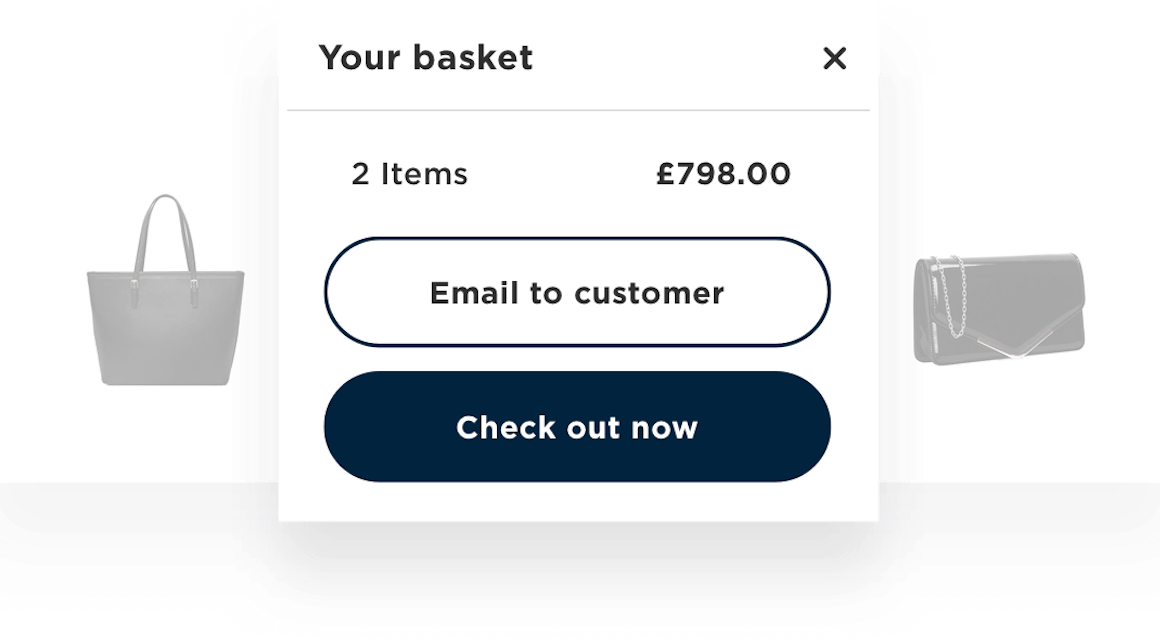 When it comes to after-care, your tailored, personalised follow-up communications will guarantee that you inspire your clients to keep in touch, whether it's to arrange alterations or repairs, or to gain a privileged preview of your latest range.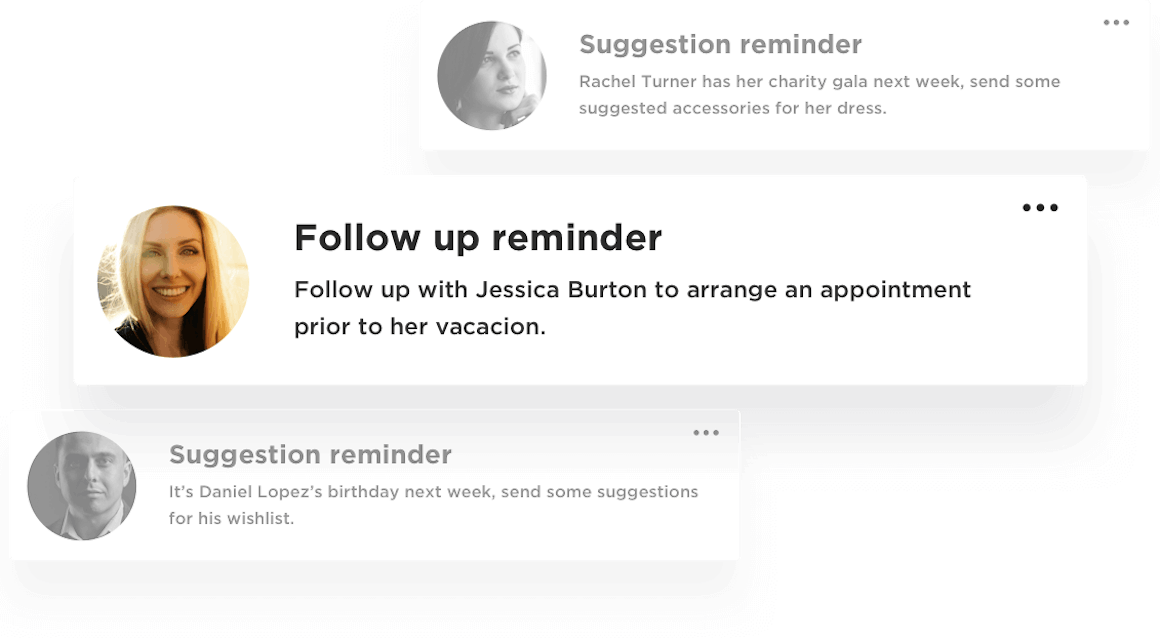 A retail solution that delivers luxury on demand
Luxury clients want to consider how and when they invest in your products, so you need to make every interaction with your brand count. And with all your daily processes brought together into a single retail platform, store associates can cater to a client's every demand at the touch of a button – whether they're fulfilling requests behind the scenes, booking appointments for in-store or virtual consultations, alterations or repairs, or seamlessly taking payment in-store or remotely.
You'll have all the right tools to manage your business and sell to clients anywhere, at any time. And you'll be able to deliver exactly the kind of luxury service your clients expect by streamlining and integrating your processes for sales and payments across all channels on- and offline, including stock, cash and payment management, with built-in mobile and remote functionality.
Our employee engagement app will also ensure that your employees feel as valued as your customers, with tools elegantly woven into your platform to make their lives as seamless and easy as possible. From surveys and internal communications through to order management, task tracking and troubleshooting, these retail tools give them more time to spend doing what they do best: delivering exceptional customer service, whether they're taking appointments in-store, offering virtual consultations, or enabling contactless concierge services.

Curated consultations and luxury concierge services
Store associates, managers and head office will be able to meet the needs of even the most demanding client and ensure that they maximise opportunities with a rich dashboard of real-time analytics and actionable smart insights using powerful AI data analysis. They'll have a unique overview of individual stores with total control of in-store activity from pre-booked appointments to contactless concierge services.
And full integration with experiential innovations will guarantee that you continue to deliver top-flight experiences at the leading edge of retail whether it's in-store or at home.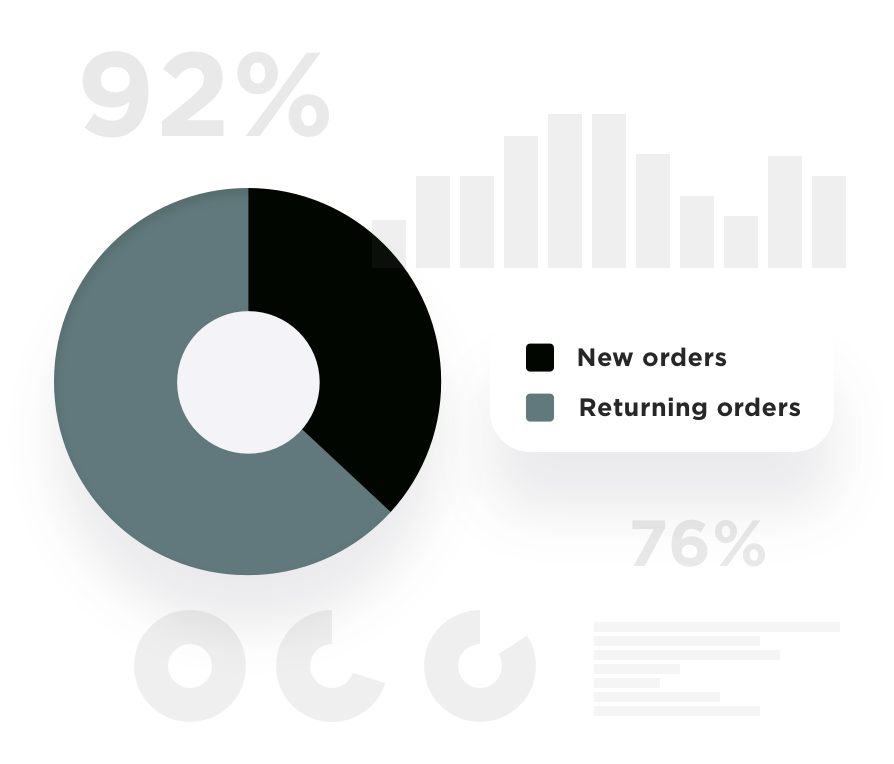 Elevate the experience with a platform tailor made for luxury brands
RetailOS enables you to deliver a personalised, one-to-one consultation and concierge services from a store associate who knows everything about your product range and – more importantly – the client. All the information they need is at their fingertips, whether they're in-store or connecting with clients in their own homes.
QUINTESSENTIALLY
"Red Ant has become a strategic partner of Quintessentially based on the level of technical expertise and acumen they apply to product development and deployment. Finding a partner with proven technical expertise and an understanding of user experience is exactly what we have found in Red Ant."
Chief Operating Officer, Quintessentially USA
Red Ant wins Retail Technology of the Year award
We're excited to announce our win at this year's National Technology Awards - congratulations to the team!
The Luxury Store Associate of the Future
Luxury retailers have always been ahead of the game in delivering customer experiences - now they're beginning to recognise that the employee experience is just as important.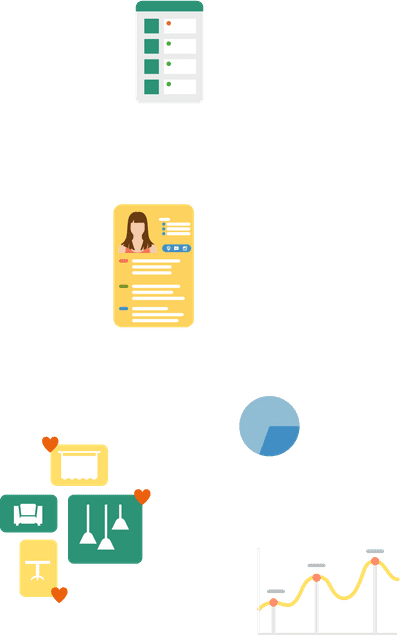 Start curating exclusive customer experiences with next gen retail technology
Get in touch now to speak to a Red Ant retail solution specialist.