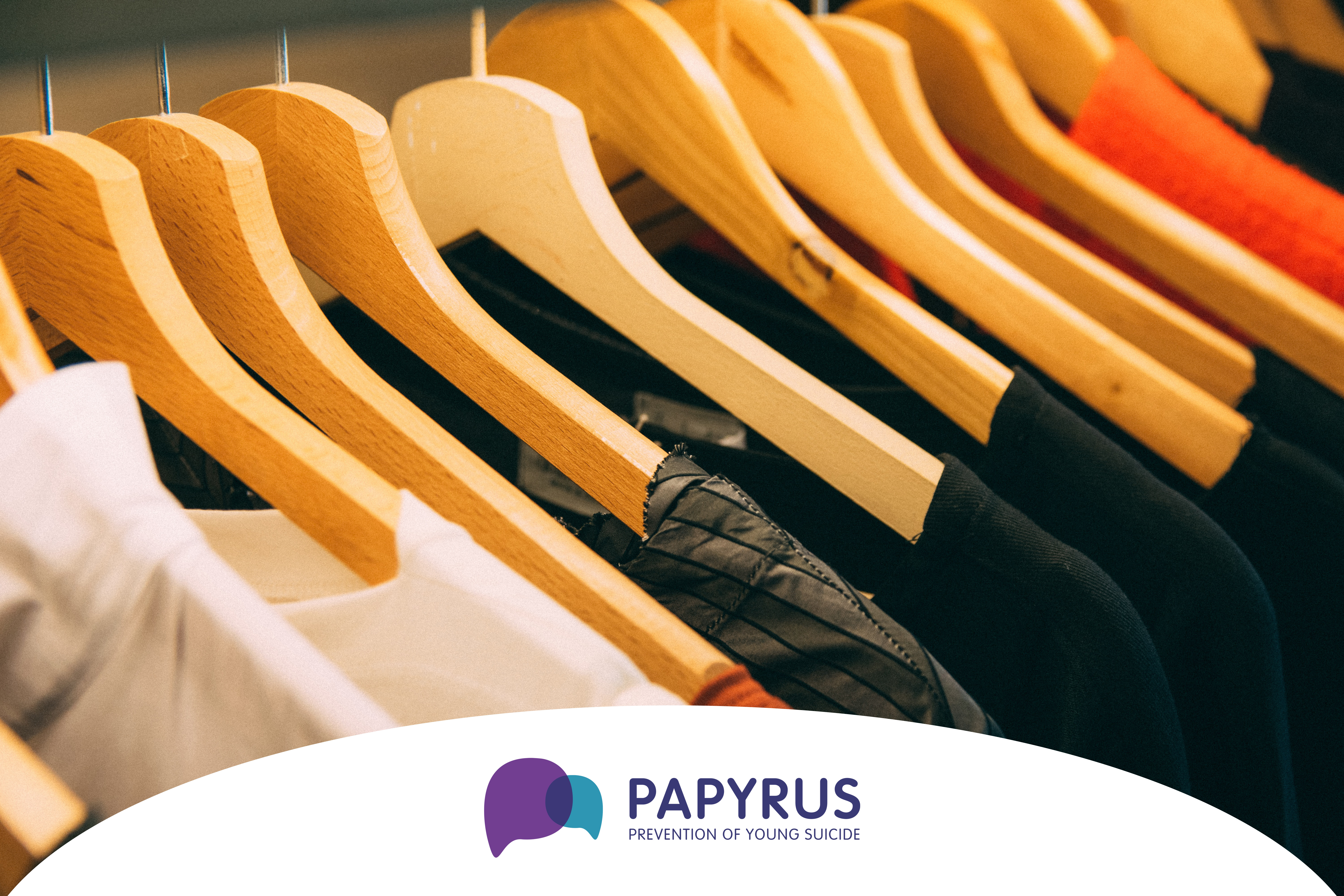 Retail is a dynamic industry at the forefront of innovation, and when we were looking for ways to raise funds to reach our £8,000 target for our annual charity PAPYRUS, it made sense to turn to it for inspiration. Client Consultancy Manager Stephanie Waite used her knowledge of the market to come up with a concept that reflects the aims of both our fundraising activities and the industry as a whole:
'I know from my conversations with retailers that a lot of them are making conscious decisions about sustainability and how best to use resources in a responsible way that addresses business needs and consumer demands. And fashion enthusiasts are always looking for ways to recycle their own wardrobes and pick up pre-loved pieces. So, over the next few weeks, we're going to be taking a leaf out of our clients' books and setting up shop – the team will be donating clothes and accessories to the Red Ant Collection, which we'll sell online with proceeds going straight to PAPYRUS. It's a fantastic way to show our commitment to sustainability, responsibility and to hitting our £8,000 target'.
It's particularly significant as today is World Suicide Prevention Day – suicide is the UK's biggest cause of death in young people and it will have touched most our lives, either directly or indirectly. We support PAPYRUS prevention of young suicide because they provide a vital service to vulnerable young people, giving them a lifeline when they need it most. So far this year the team has done an amazing job, raising more than £5,000 through our 50km Peak District challenge, pub quizzes, a women's football World Cup sweepstake and in-office collections – and we'd like to thank everyone who has made a donation.
Look out for updates on how you can shop the Red Ant Collection and support a tremendous cause.
In the meantime, we're always happy to receive donations, however big or small. You can support us through our Virgin Money giving page, or by texting the word REDANT to 70085 followed by the amount you'd like to donate – eg REDANT 5 to give £5.